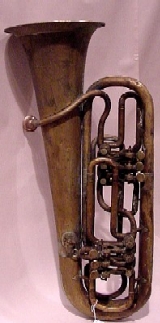 Storia
L'orchestra di fiati e percussioni "Filarmonica Mousiké" č nata nel 1991 come espressione culturale e musicale del territorio della media Valle Seriana, grazie al sostegno della Banda Cittadina di Gazzaniga e alla presenza della scuola intercomunale di musica Mousiké.
Dal 2003 ha uno statuto proprio ed una ragione sociale autonoma.
Sotto la guida di piů maestri alternatisi alla direzione
la Filarmonica Mousiké ha acquisito una propria maturitŕ interpretativa, arricchendo sempre piů il repertorio ed esibendosi in
e imponendosi in concorsi nazionali e internazionali:
Ha collaborato con i solisti:
La Filarmonica presenta spesso, nella sua attivitŕ concertistica, partiture originali e in prima esecuzione a lei dedicate dagli autori.
Ha inciso per le case discografiche
L'attuale organico dell'orchestra comprende una sessantina di strumentisti, provenienti da diverse aree della Bergamasca (principalmente dalla media Valle Seriana).
History
"Filarmonica Mousiké" Wind and Percussion Orchestra, cultural and musical expression of the middle Valle Seriana, was founded in 1991 by Mario Maffeis who conducted the orchestra till 1996.
It is considered one of the most prestigious wind orchestras in Italy.
Very good musicians have succeeded each other as conductors:
Important achievements have been reached in national and international competitions:
In its concerts, Filarmonica Mousiké often premieres original music scores dedicated to the orchestra by the authors.